Latest News
COVID-19 and Class Changes
Updated 19/03/2020
All physical classes will be temporarily suspended from Friday 20th March.
Why not try our new online classes instead.
Important Information for Pupils and Parents
The health and safety of our pupils, parents is of paramount importance to us and we take this responsibility very seriously. We are continuing to follow and monitor official government guidelines in light of the current coronavirus outbreak.
Following the Government's announcement on Monday, Dance Xtreme remains fully operational at present.
As our classes are deemed as educational we will be remaining open, unless a decision is taken to close schools, or we are advised otherwise.
In the event of class cancellations by us will notify all parents via our website, social media and/or email as soon as possible.
We advise everyone to follow the latest government guidelines on COVID-19 (see link below) and would ask all students to wash their hands before and after every class.
Government Guidelines on COVID-19
Thank you for your continued support and understanding as we all work through these difficult times. Take care everyone and stay safe!
Laura Andrews
---
Carol Singing, Canterbury
December 2016
Dance Xtreme students performed carols for lucky Christmas shoppers in Tesco Store, Canterbury. We raised almost £100 towards upcoming activities for our students.
---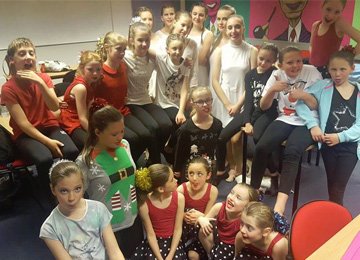 Performate at the Gulbenkian Theatre, Canterbury
November 2016
23 of our students took part in a charity event at the Gulbenkian Theatre, Canterbury along side six other local schools. We perfomed four dances and all money raised went to The Pilgrims Hospice, Canterbury.
Thanks to all involved and we look forward to showing our support again next year.
---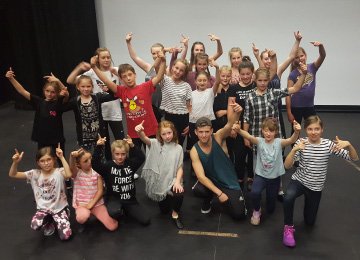 Romeo and Juliet at The Marlowe Theatre, Canterbury
October 2016
On the 1st October Laura and Vicky, along with 22 of our students, attended a modern day, hip hop performance of Romeo and Juliet at The Marlowe Theatre, Canterbury. After the show our students were lucky enough to take part in an hour long workshop, exclusively for Dance Xtreme. Andrea Walker (who played Romeo) put our dancers through their paces and taught them a section of the show. Not only where the dancers inspired by the show and workshop but a fun afternoon was had by all!
---
Performance at Her Majesty's Theatre, London
April 2016
17 students travelled to Her Majesty's Theatre, London to take part in a show alongside 11 other dance schools from around the UK.
Dance Xtreme performed three routines to a full house. The students were outstanding and we cannot wait to return in 2017.
---
Dance Xtreme School Show 2016
July 2016
For the first time, we performed our school show at the Bay Theatre, Herne Bay. With 14 dance routines and 3 musical theatre acts, it was a fun packed show enjoyed by cast, crew and audience alike.
---
Performing at The Marlowe Theatre, Canterbury
July 2016
Eight Senior students and took to the grand stage at the Marlowe Theatre, performing at the Spires Showcase. A fantastic experience for all involved.
---
School Disco
September 2015
What fun we had at our end of year school disco! It was a wonderful way to end a very busy year! However I think I had more fun than the students!
---
Awards afternoon
September 2015
Thank you to all who came to our awards afternoon, and congratulations to students who won trophies! It gets harder each year to decide who will win as everyone works so hard! We are already looking for who will win next year!
---
Exams
July 2015
Well done to our lower school who took their exams in July. We once again had 100% pass rate
---
Performance at the Marlowe Theatre
September 2015
I was extremely proud of the 21 girls I took to perform at the Marlowe Theatre in July! Not only were they professional on and off stage, but they performed beautifully on the night! I was so proud of each and every one of them. I can't wait to take them back next year!
Laura
---
Bridge and Westgate gardens performance
September 2015
A huge well done to our girls who performed at these events! It was a huge success; we had many complements from the public! We have already been asked back for next year!
---
TAP CLASSES - new for Sept 2014
August 2014
Yes that's right, we're now offering Tap!
---
Dance Workshops for Schools
October 2013
We now offer Dance Workshops for schools across Kent. Half day or full day sessions available. Book a dance session for your school now.
---
You can also keep up with school news and events via the Dance Xtreme Facebook page.
---